Searching After Top Designers For your Business Logos?
You found it. The M Media spent years in developing stunning logos. Designs we create contain all information about our client's business. See the list of logo design samples. Logo designed by The M Media will encapsulate the story of your business into the top quality, professional logo design that will sharpen your business image and represent it for years to come.
I am really impressed with the flare and creativity of my friends at matyasMEDIA. Walter was always there whenever I needed him and gave me valuable suggestions full of creative ideas...
Michel Prete
prete-design.com
Vancouver Logo Designers - how to chose one
Logo designers in Vancouver, Burnaby, Richmond, Coquitlam, Surrey etc. are many. Few are actually good and even fewer are excellent and worth of taking interest.
We suggest making your own judgment and researching before deciding on spending couple of hundreds dollars for average or generic logo design.
One should consider the fact that logo is not merely a pretty picture but an intellectual visual representation of the business. Logo is created during brainstorming session, extended thinking process backed up by many sketches, by a creatively inspired and talented graphic designer.
Making sure that one who is actually creating your logo has understood all your business details and aspirations, is equally important. The designer of your choice will very well understand your business image and how it will affect potential customers.
Surrey Logo Designers
Serach by area:
Logo Design - WR Design & Print
www.wrdesignprint.com/
Studiothink
www.studiothink.com/
Studiothink is a marketing agency offering branding, web design, graphic design, and packaging design to the Surrey and Vancouver area.
Buchanan Printing
ww.buchananprinting.ca Buchanan Printing & Signs is a logo design, logo, corporate branding,
The M Media
themmedia.com/
Logo Design & Branding services provided by the M Media is of highest quality at the
www.surreylogodesigners.ca/
The best Graphic Designers in Surrey, BC with reviews, maps, ...
Nichol Designs
www.nicholdesigns.com/
Offers web design and graphic design in Surrey BC, and has worked with many businesses located in Surrey BC.

Cityline Websites
www.citylinewebsites.com/
Web Designer Surrey BC, Small Business Website Design, SEO Vancouver, Responsive Web
Web Design Surrey | Logo designers Vancouver | Branding design ...
matyasmedia.com/
Graphic StandardS GuidE - City of Surrey
https://www.surrey.ca/
604 992 2702
831 824 8005

Logo Design and Branding
Yes, I have all that I need now thank you, as well as a much nicer logo thanks to you... Thanks again for a much more positive logo experience than the other designer provided me.
Kris

Logo design samples
IMPORTANT NOTE!

All our designs are done as a vector artwork using Adobe Illustrator to maintain the highest logo quality. We do not use Adobe Photoshop to create logos. That means your logo can be blown up to the size of a billboard or higher without losing quality of the artwork or significantly increasing file weight.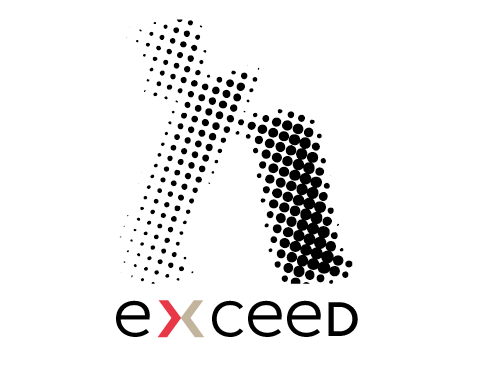 exceed, the Ethiopian trade business.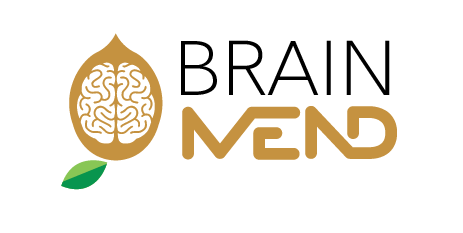 Brain+Med - the pharmaceutical business dedicated to treatment of Alzheimer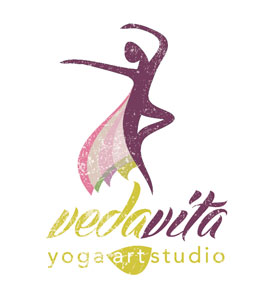 vedavita, Yoga art studio located in Rome (cat: logo for yoga)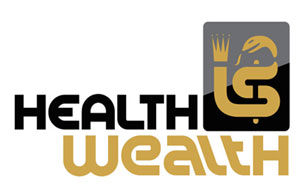 Logo for Health is Wealth start up pharmaceutical business. (cat: logo medical)

Logo for yoga and Healing Movements. (cat: Surrey logo design)

Logo for yoga and fitness instruction services. (cat: Surrey logo design)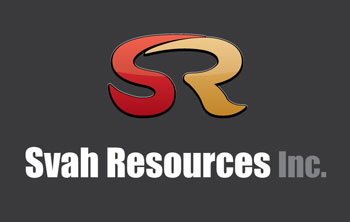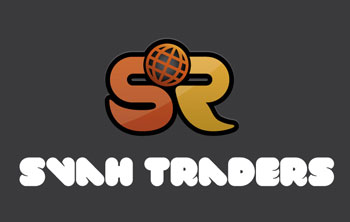 Logos proposed for the consulting firm. (cat: Surrey logo design)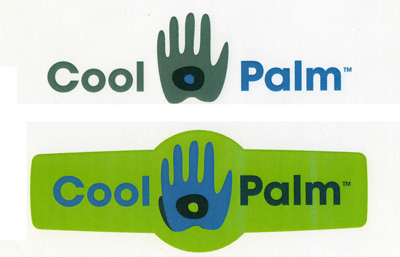 Logo proposed for the manufacturer of the hand shock protector. (cat: Surrey logo design)

Logo designed for Dr. Angele Besner, a naturopathic practitioner. Her objective was to have design based on keywords like: Witty, Perceptive, Balanced, Sincere, Caring. The logo uses elements of weed grass, aloe vera and lotus flower. (Vancouver logo design)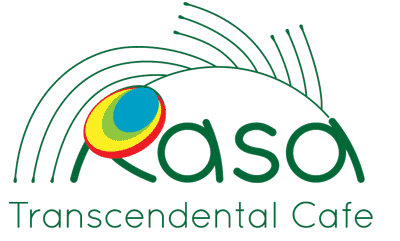 The final version of the logo for Rasa Transcendental Cafe. (Burnaby logo design)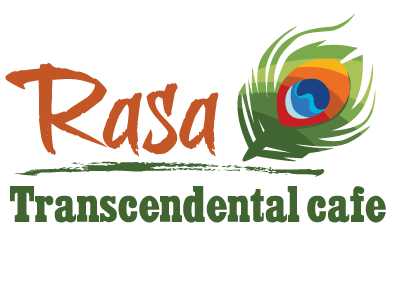 First version: logo was created for new business, Rasa Transcendental Cafe, under few directives: 1) peacock feather, 2) warm colours, food colours, 3) trendy. This is a first version.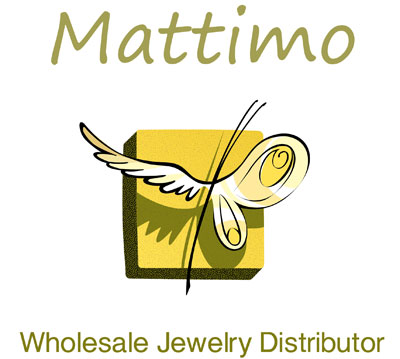 Lyanne Smith from Mattimo Jewelry has requested a logo that will represent both young, old, strong and fine as well as transitory life. Interpretation of the sketch:
1) Two lives: young & old represented in hybrid bird-batterfly-like creature
2) Strength is represented by a square rock
3) Shadow is what life is - it goes with the leaving person
First draft: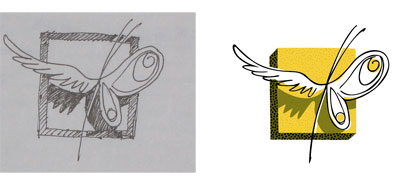 This is an example of Vancouver logo design.
I love the sketch.......the direction is perfect....clean, not complicated and shows strength and beauty in the design... The interpretation is exactly what I was looking for - which I want to have summarized at the end of the project and include on my web site. Great job.

Best regards
Lyanne Smith

Cohen and Rebecca from Awakening Truth Worldwide asked for redesigning of their existing logo. Client looked forward to see logo that will better represent their ideal and move away from the stereotype design elements. Below is the previous logo. This is an example of Vancouver logo design.

Original logo of the organization
WALTER THEY LOOK AWESOME!!!! NICE WORK! We're just reviewing which one we like and a couple little color changes text wise and we're set... THANK YOU FOR AN AMAZING LOGO!!!
Cohen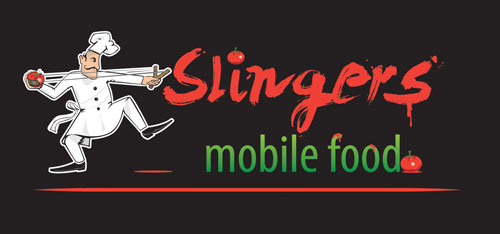 Jeff and Kayti from Slingers Mobile Food have been kind enough to order logo for their new business. The logo was designed around keywords like: fresh, mobile, gourmet, cutting edge and italian. The theme was to be French/Italian chef taking a sling shot of a tomato at the business name. Since it is an Italian catering business, a tomato is predominant in design. This is also an example of Vancouver logo design. Please like them on their Facebook Page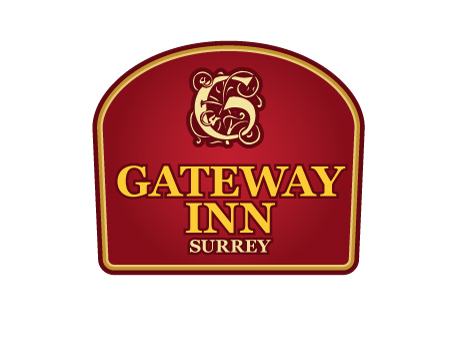 Logo Gateway Inn was suppose to reflect the welcoming, economical and comfortable accommodation. Warm and royal colors make up for it. The font is simple Georgia Bold which does maintain the balance, tradition and reliability. Ornamental "G" further enhances the tradition and creates a recognizable element of the business. All is embraced in oval top arch-like frame symbolizes the shelter and peace. (cat: Surrey logo design)

The name naturally divides itself into XT and ETHICS where XT becomes an acronym of the modern abstract "extention" or "extra". Slik look is a combination of this separation, contrasting colors, shine affect & choice of modern type face (Terminator). The word ethics being the balanced element uses type face (Univers-Extended Regular) and less contrasting colors. All fonts are outlined and modified.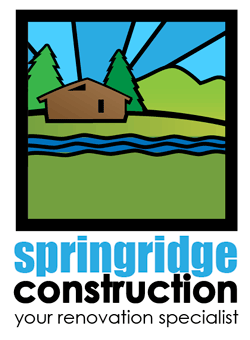 Springridge Construction is a local construction contractor for domestic repair and construction. Logo reflects the picturesque home land of the client. Design was restricted to the client's guidelines. Logo has been done based on the sketches of the landscape. (Maple Ridge logo design)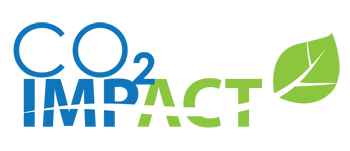 Logo designed for the
CO2 Impact Group
promoting reduction of pollution. Strict guidelines by client.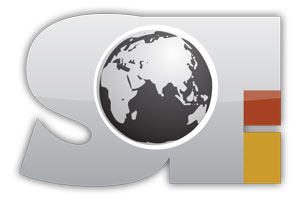 This logo was designed for the Surrey based Svah Traders Inc. along with the website www.SvahTraders.com. Svah Traders Inc. is an international trading company delivering commodities like iron ore, manganese, chromate, timber, lumber, etc. The design evolves around the grand, slick and international image. The strong statement is achieved by usage of "S" and "T" (Gill Ultra Bold type face). Stacking them together and putting the globe centrally is a way of making the logo more like an emblem or a shield. This gives strong statements that the business is dependable, grand and strong. Since the Svah Traders Inc. is an incorporation the letter "i" has been added in the form of two rectangles, making logo design more lively. (Delta logo design)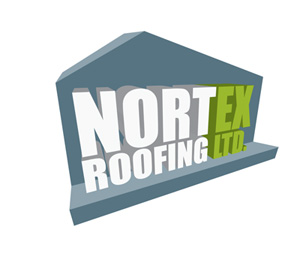 Nortex Roofing Ltd. required a logo design that will represent their young, detail oriented and reliable service in roof work. For this reason we have chosen 3d rendering. The company directs its services more and more towards the eco-friendly materials and technologies, thus we have used the spring green color. The choice of a strong font and firm base on which the text rests, suggests the dependability and firmness of Nortex Roofing Ltd. This logo design is simple yet appropriated to the business type and design requirements. (cat: Surrey logo design)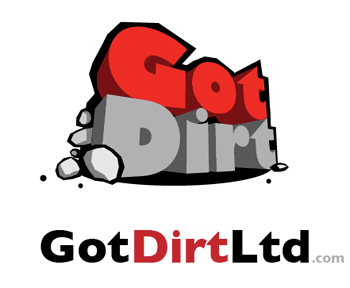 Got Dirt Ltd. is well-established landscaping company specializing in delivering landscaping materials. This logo was part of a grand re-branding including web design (gotDirtLtd.com), search engine optimization and development. In particular, this logo design attempts to represent durability and reliability in delivering materials and especially topsoil. Toughness, durability & professionalism were the three words we focused on while designing this logo piece. (cat: Surrey logo design)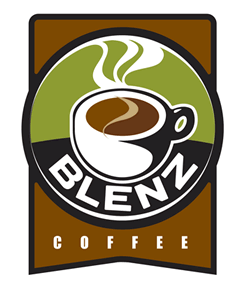 Blenz coffee, Vancouver logo design proposal. This logo was not accepted by Blenz Coffee and is not affiliated in any way with Blenz Coffee, and is only to display the skill level of the M Media. This is an ecample of logo design.


The company has been in business for 16 years and has a well-established reputation but felt they needed a fresh, organic appeal, to set them apart from their competitors. The logo has been very recognizable so it was especially difficult propose something new. This was the challenge here. We attempted to base redesigning on BLENZ's brand vision and previous explorations.


Rationale:
"Handicraft quality beverages" indicates the "move away" from systematic and geometric lines where applicable. Hand drawn lines of steam, glare on the cup and coffee foam try to implement this idea.
To further develop the motto of "individually prepared with care" the curved line behind the cup suggests placement of the cup on the table as if served to the customer by BLENZ personally. The Green background symbolizes a friendly, "warm... environment". That is also expressed by the soft curves of the ribbon and the way it connects with the central circle.
the word BLENZ remains unchanged and continues to cradle the cup of coffee. In my opinion this is a strong statement.The concept of "contemporary environment" is expressed through non-ornamental lines that surround the centerpiece
the cup is tilted to show more of what it contains and to make it more inviting. three tones of brown are used to indicate a variety of beverage types.
The black and dark brown framing suggests corporate, professional, quality and highly trained barristers.
iJourney website logo design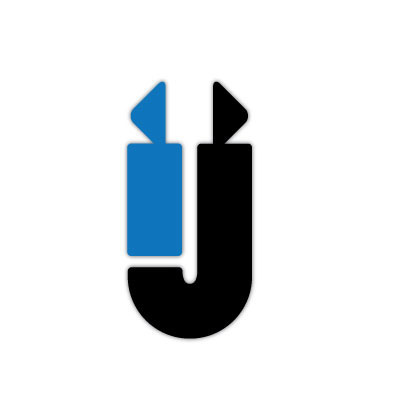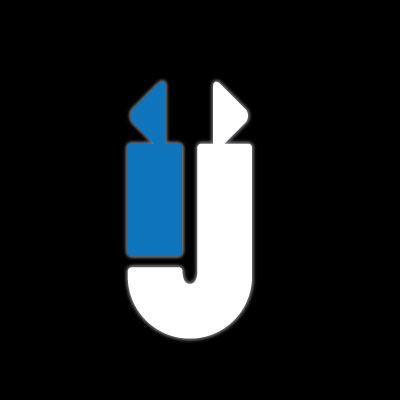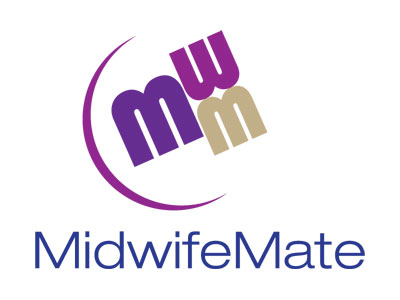 Logo designed for Midwife Mate, the network assistant for midwives in Canada located in Surrey. The design is based on the common abbreviation MW of the word "midwife", and letter M of the word Mate. The whole configuration is tilted as if to add motion, suggesting that this service moves the whole midwifery community forward through new, state-of-the-art technology for midwifery practices. The crescent-moon symbolizes the womb encircling the whole operation. The choice of the rounded and soft typeface (font) is important here; it reflects the feminine nature of this business. Colors suggested by the client are purple and mild brown, as they are commonly accepted as spiritual in Western world. (cat: Surrey logo design)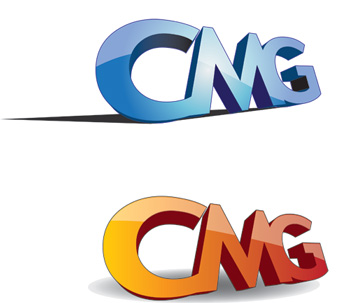 This logo was designed for the Coast Machinery Group Ltd. The company wished to appeal to younger as well as more established businesses. The design had to incorporate the slick, young and clean image and, at the same time, maintain the industry-specific technical look. (cat: Surrey logo design)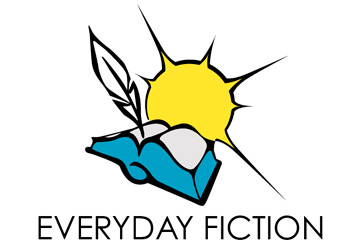 This logo was designed for Standard Marketing & Graphics Ltd. It brings together thoughts of everyday writing and the strength of the rising sun. The quill pen speaks of classical calligraphy and established literature. Handwriting also expresses the personal, human touch as well. Vancouver logo design.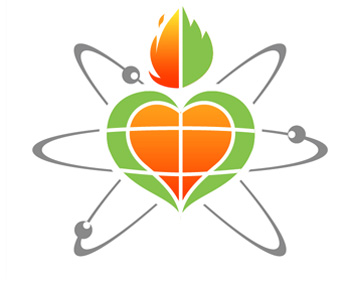 The symbols used in this logo are: human organ, health, knowledge, life, medical technology, world and help. All these are combined together in a graphical eclectic of "Enabling innovative health solutions". Green represents growth, orange speaks of progress/strength/action while gray suggests a neutral/supportive surrounding, which is in this case technology. North Vancouver logo design.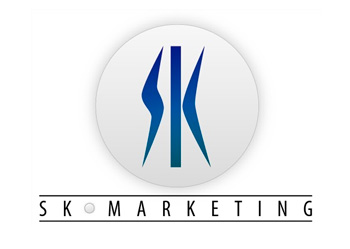 This logo has been designed for SK Marketing, a startup company. Since it is an Asian company, the idea of utilizing oriental symbolism came in handy and was, in my opinion, very appropriate. Colors used are dark blues which represent corporate style and gray, maintaining a neutral balance. A slight gradient over the circle subtly animates the stillness of symmetrical composition. (cat: Surrey logo design)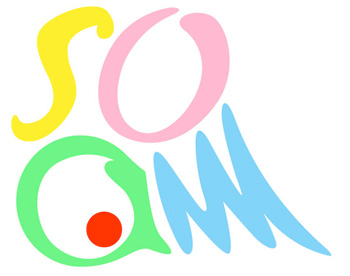 This logo represents the young, Eastern Indian fashion industry. It is designed for SOAM Boutique which sells East Indian clothing. The subtle Indian, peacock-like symbol blends invisibly with the letter "a". The client wanted to have a combination of letters in her logo design. (cat: Surrey logo design)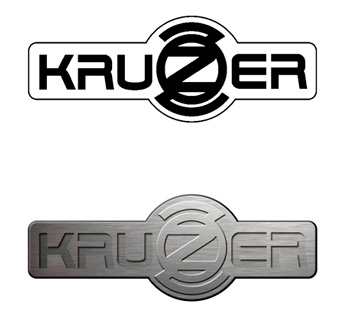 The task was to provide the heavy metal look as well as B&W graphics for Kruzzer, a maker of holster bags. This logo was created with the idea of two Zs merging within the word "Kruzzer". The symbol thus created has a strong seal look. It resembles a stamp or seal. The font was selected to suit the tough look of a holster bag on which this logo would be placed. Montreal logo design.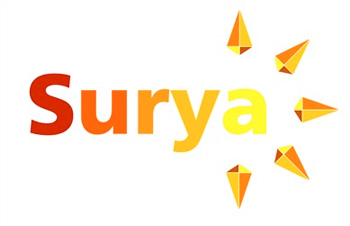 A jewelry maker's request for a logo design resulted in this sunny, bright design. "Surya" is an ancient Sanskrit word for sun. The radians are jewels surrounding "a" which is the first letter in the Western as well as Sanskrit alphabet. Montreal logo design.
Logo says everything (At least it should)
A logo is not merely a nice picture or illustration. It is more or less a graphical synthesis of ideas, history and visions of a particular subject. In other words, logo shows the past, present and future of a business, organization or anything else. Thus, while it is crucial that your logo be good looking, it also needs to be well-thought-out.
The psychology of human interaction is definitely one of the most important factors in designing a logo piece. People interact with others based on their initial impressions. So then...
shaking a hand with some one for the first time,
walking in to the office to negotiate a business contract,
seeing someone for the first time, or
first eye contact...
Are all important. All these factors determine the way the meeting will evolve and resolve.
First Impression
The philosophy of a first impression fully translates to a properly conceived and designed logo. Thus, we take care of your logo design as you would of your clients.
Importance of Logo Design
Some one asked me: Why do I need to spend money on a logo design if it is just an insignificant piece of my over all business image? Well, believe it or not it is not. Above mentioned hunan interactions, the first impression is the crucial element in making assessment by the opposite party. Your logo will be your first shake hand and the first eye contact or the dress by which people will make their initial judgment of your business. You want to send a message to your clients or consumers that you are pro and your business is pro. Beside, having the pro dress in the form of logo design and overall branding business image, you will behave pro too. There was a poster used in India during II World War that meant to encourage men to join the army. The caption said: "Wear the uniform and the uniform will tell you what to do". This ties to the next point, the branding.
Branding: Uniformity versus Necessity
After logo is designed it is necessary to place it in its natural environment. Creating this environment is called branding. Branding will demand uniformity in color, shape and typography across all designs including: stunning website design, web banners, great looking business cards, elegant letterheads, eye-catchy flyers, post cards, stationery, signs, media presentations, etc. A well branded business will be greatly benefited.
Please contact us for great business card design samples, samples of logo design and branding.
Branding design Samples
Example 1: gotDirtLtd.com
Web design
Sign implementation

www.GotDirtLtd.com

LOGO design
Sign
Business card
Example 2: Svah Traders Inc.
Web Design
Letterhead

www.SvahTraders.com

Logo Design

Business card design
Example 3: mkAutoDent.ca
Web Design
Flyer (front side)

www.MkAutoDent.ca

Logo design
Flyer (back side)
I am really impressed with the flare and creativity of my friends at matyasMEDIA. Walter was always there whenever I needed him and gave me valuable suggestions full of creative ideas...
Michel Prete
prete-design.com
Fees explained
There are many logo design companies that offer cheep logo design options. The design is usually created somewhere in Asia, Latin countries or Eastern Europe giving room for misunderstandings and miscommunication due to language or cultural barrier. Our experience proves that logo must be designed with care by someone with whom you can communicate well and preferably saw physically. Especially with logo design like no other design the process must ensure clear communication coupled by expertise & professional skill level to arrive with well designed logo.
That's why it is not enough to design pretty picture as we mentioned before; it is important that your information translates into design in an understandable manner and is unique. You do not want to have logo similar to your competitor in any way. To insure that we need to thoroughly research your competition. Well designed logo will thus be free from copy right infringement.
With the

M

Media your logo will embed all your ideas and values in a professional and unique way so it will vibrate these for years to come.
Your payment options
Pay up-front to start your project immediately
Please select the logo type work from the list below and click

Logo 3 — when you have a logo and want to update it or just correct the artwork we will do a professional touch-up. Time 2-3 hours which translates to $130+.
Logo 5 — logo developed from the provided sketches and pictures will take few hours. Usually it closes within 5, which translates to $325 per work.
Logo Pro — full scale logo design from scratch will take at least 10 hours which translates to $650 plus. The Logo Pro will be created after the research of your business competitors to make sure that it is unique and free from copy right infringement.
Down payment
Make Payment Of 50% Now! »
(the final pay will be adjusted to include HST 12%)
Order a logo design and send us your information
"Your Desire — We Design"