604 992 2702
831 824 8005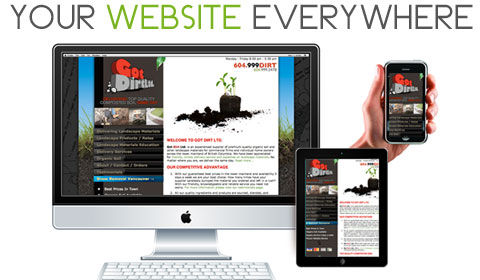 We are currently adding smartphone and tablet web design services. Call 604 992 2702 for a free estimate or email us.
Our new website is coming soon. Please leave us your email to be notified through our contact mail form.
your preferred web logo designer is...
a problem solver
an expert who understands your goals
delivers unique design and typography
knows how to use your logo for your internet marketing campaign and...
is able to understand the complexities of web design, branding and marketing issues and can explain them to you in plain English.
If this description fits your model please give us a call at 604.992.2702. You can also send us an email to . We will talk.
why us
Over 12 years in business.
Fair prices
Top quality design
Risk-free!
Profitable web marketing
We have been in business for over 12 years. Our prices reflect on the quality of work we do. Our strength is designing stunning looking websites and professional logos. Additionally we create the website that fit all screen sizes e.g. iPhone, iPad and all desktop computers. Each of our designs is unique and crafted to satisfy the particularities of each project. We will work until you are absolutely happy. Once you are happy with your website, brochure, business card or logo design, we will make sure that your business makes money by directing visitors to your website through various website marketing techniques.
Please view our web design portfolio, examples of custom logo design & search engine optimization.
Professional, timeless logo design -

604.992.2702